This
post
was originally published on
this site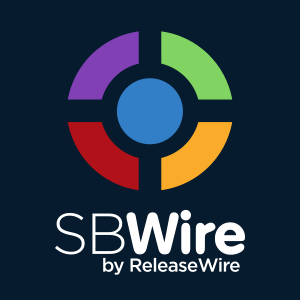 Kemps Creek, Australia — 07/10/2019 — Wholesale Direct is a top-rated supplier that's focused on providing their commercial clients with a variety of items that will see them run their day-to-day activities effectively. Based out of Australia, the company supplies a broad range of food service, washroom and packaging products to restaurants, fast food outlets, club & pubs, takeaway shops as well as hotels and cafes. Carrying over 316 product brands with them, the company has been able to deliver great quality to their clients, and this has seen them climb through the ranks. Their products can get accessed through their online platform, and one is assured of great services when they interact with the company's customer care team.
Giving points as to why they're the best shopping store for clients, the Company's Spokesperson said, "At Wholesale Direct, we always strive to ensure that we provide a good shopping environment for our shoppers as we understand this is key for any client. To this effect, we've ensured that we offer a variety of benefits for our clients when they decide to shop with us. These include the provision of wholesale prices direct to restaurants, shipping as many products as you like for a flat rate of $9.99 as well as a safe online ordering platform. Additionally, we guarantee excellent pricing for the best brand products and clients get to shop for what they need under one roof. In short, we bring excellent products and services to your doorstep with the least hassles."
When it comes to finding restaurant supplies in Sydney, one can be sure to find the same when they shop at Wholesale Direct. The company has over the years made a name for itself in the restaurant supplies arena where they offer a variety of products. Their products in this category have proved to be highly-efficient and reliable, and this has seen multiple restaurants around Australia realize full potential. Whether it's restaurant cutlery or cleaning products, one can be sure that they will find all these items at Wholesale Direct.
Speaking about their plastic takeaway containers, the Company's Spokesperson added, "We've been providing plastic containers for some time now and know what our clients need as it relates to this area. We deliver our plastic containers to Melbourne, Brisbane, Sydney and Australia-wide, where our restaurant and café clients get to enjoy the benefits of top-quality products. Our plastic takeaway containers are tough and microwave-safe and come in handy for takeaway orders and storing food. With this item, one can pack anything from soups, rice to other hard foods without having to worry about spillage or contamination of the packed food."
Take away food packaging has never been this easy and affordable, thanks to Wholesale Direct. The company carries with it a variety of take away food packaging products providing clients with the flexibility they need to choose an item that best fits their needs. All their food packaging products have been realized as per the industry guidelines, and clients are guaranteed of great performance when they use this item. More details on the food packaging products can be found on their site.
About Wholesale Direct
Wholesale Direct is an industry supplier of high-quality products for the hospitality industry in Australia. The company has in its inventory over 316 product brands and clients are assured of excellent pricing regardless of the item they purchase.
Contact Details
Company Name: Wholesale Direct
Address: PO BOX 38 Kemps Creek NSW 2178, Australia
Phone: 1300 586 246
Fax: 1300 586 953
Email: [email protected]
Web: https://www.wholesale.com.au/