This
post
was originally published on
this site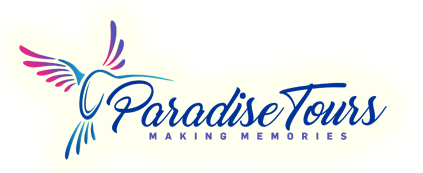 Queensland, Australia — 07/11/2019 — Paradise Tours is one of the most sought-after guide agencies in Australia. It takes delight in providing friends, families, and individuals in Australia with a chance to experience thrilling adventures change as they take a tour of the magical Gold Coast. It is made up of a passionate team whose goal is to take the trips and vacations experience to the next level. Its guide team offers several packages, each having its unique attributes. This enables every tour package to become a special one. The company provides its guestS with a wide range of options to choose from. Individuals only need to book a reservation once they pick the tour they are interested in, then the teams take control from there.
"Instead of taking our guests through the places where everyone goes, we take them deep into the rainforest for Gold Coast sightseeing places where there are thousands of hectares waiting to be explored. We have spent a couple of years going through different locations and picked up spots that give them a better angle of the region. We take them right to the places where the action is and put them in touch with the magic of Gold Coast in ways they have never imagined before," Said the company spokesperson.
When it comes to the Springbrook National Park Tour, one can be sure to have an excellent time when they partner with Paradise Tours. The Springbrook National Park has a lot to offer including varied species of fauna and flora throughout more than 6000 ha of pristine wilderness settled behind the Gold Coast in Queensland Australia. That said, Paradise Tours has the lay of the land, which enables them to provide guests with a unique experience when they visit this national park. They offer both private and public tours and guarantee a memorable experience when one seeks their services.
"Lamington National Park is a world heritage listed site spread over 20000 ha featuring some of the most exotic landscapes, flora, and fauna. This area is recognized globally as one of the premier locations for birds and bird watchers with thousands of people heading to the mountain each year in the hope of catching a glimpse of the many rare species that can be found in the park. Lamington National Park walks have been known to provide adventurers with an experience like no other," Added the company spokesperson.
The company commits to listening to all their guests. They value all their guests' feedback and seek to improve their services to meet their different tastes and preference. Those looking forward to visiting the most frequent tourist destinations in the country can rely on the company.
About Paradise Tours
Paradise Tours has stepped out of the ordinary and made it their primary goal to organize professionally guided private sightseeing tours of the Gold Coast, which are tailored to suit the preferences of their guests.
Contact Details
Company Name: Paradise Tours
Address: 5 Lochinvar Ct, Highland Park QLD 4211, Australia.
Telephone Number: 061 0429 805 045
Email: [email protected]
Website: https://www.paradisetours.com.au/